Instant Business
License

Fast Company
Setup

Easy Bank Account
Opening

Structured
Workflow
Audiovisual Media License

in Saudi Arabia
An Audiovisual Media license is for foreign companies wishing to engage in broadcasting and other audiovisual media activity in the Kingdom. The General Commission for Audiovisual Media (GCAM) grants the license, and it is mandatory for all entities that produce, distribute, or exhibit audiovisual content in the Kingdom.
The media industry in Saudi Arabia holds a market share of almost 30% in the Middle East and North Africa (MENA) region, making it the dominant player with a sector worth SAR 17.4 billion. As part of Saudi Arabia's strategic goals outlined in Saudi Vision 2030, the media industry's transformation is considered a core pillar.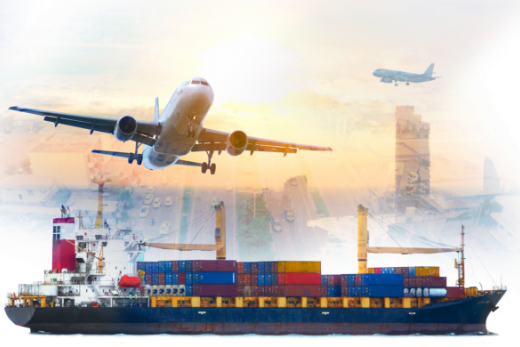 Transport Sector

in Saudi Arabia

at a Glance
The Significance of the Transport Sector in Saudi Arabia
Today's Media and Entertainment industry encompasses a range of sectors such as Press, Print media, Digital media, Publishing, Television, Radio, Advertising, Public Relations, Video Gaming, social media, and others. Over 300 licensed cinemas are estimated to be operational by 2030.

NEOM Media Village
NEOM has officially announced a production incentive scheme offering a more than 40% cash rebate. The Media Village and Bajdah Desert Studios have also opened at NEOM, featuring three operational sound stages and an additional seven planned for Q1 2023. The interim studios were fast-tracked due to high demand from both regional and international sources. The Media Village and Bajdah Desert Studios provide comprehensive production support facilities, including 350 serviced accommodation units.
Promotion of Quality Content
The Kingdom aims to promote high-quality content by regulating audiovisual content production, distribution, and exhibition. The Kingdom ensures that content aligns with Islamic values and contains no material violating local laws or cultural norms.

Meeting International Standards
The Audiovisual Media License is in line with international media regulation standards, which helps enhance the reputation of the Saudi Arabian media industry globally. The aim is to attract international investors and media companies to operate in the country, creating jobs and contributing to the economy.
Audiovisual Media Licensing Requirements in Saudi Arabia