Instant Business
License

Fast Company
Setup

Easy Bank Account
Opening

Structured
Workflow
Real Estate License

in Saudi Arabia
Saudi Arabia is a hub for real estate investment, with a growing number of local and international investors attracted to the country's expanding property market. This investment has contributed to the sector's growth and stimulated new development projects.
The real estate market in Saudi Arabia is expected to boom in the coming years, driven by a combination of government investment, increasing demand for housing and commercial properties, and the ongoing implementation of Vision 2030 initiatives.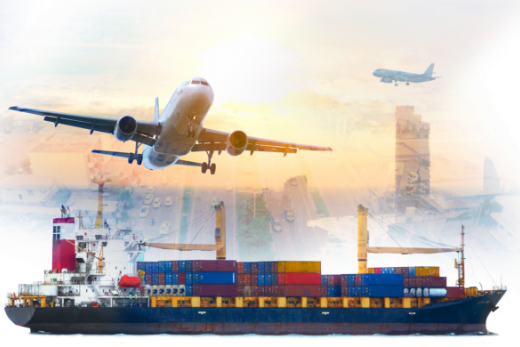 Transport Sector

in Saudi Arabia

at a Glance
Significance of the Real Estate Market in Saudi Arabi
The residential real estate market in the Kingdom is particularly active, with demand for affordable housing outstripping supply in many parts of the country. In addition to the residential sector, the commercial real estate market in Saudi Arabia is also experiencing growth, particularly in the retail and hospitality sectors. Several new shopping malls and hotels have been constructed recently, and demand for office space is also rising.

Housing
The government has prioritized providing affordable housing for Saudi citizens, and various initiatives have been launched to address the housing shortage. The government's housing program, Sakani, aims to provide housing for over one million Saudi families by 2030.
Commercial Real Estate
The commercial real estate sector in Saudi Arabia is also growing rapidly, with a significant increase in demand for office and retail spaces. The country's Vision 2030 plan emphasizes the development of the private sector, which is expected to boost demand for commercial real estate.

Real Estate Finance
The Saudi Arabian Monetary Authority (SAMA) has introduced various measures to encourage the growth of the real estate finance sector, such as lowering the minimum down payment for mortgages and introducing new mortgage products.

Tourism
The government's Vision 2030 plan aims to increase tourism in the country, which is expected to boost the hospitality and leisure real estate sector. The government has also launched various initiatives, such as the Red Sea Project and Qiddiya, which aim to develop new tourism destinations.
Overall, the real estate sector in Saudi Arabia is poised for continued growth, driven by the government's focus on economic diversification, population growth, and rising demand for housing and commercial real estate.
Real Estate Licensing Requirements in Saudi Arabia
This license is provided to foreign companies in the property field if:
· The project's total cost, including land and construction, should be at least 30 million Saudi riyals.
· The investment is established outside the cities of Mecca and Medina.
License to practice bus public transportation within cities
License to practice other transport