Instant Business
License

Fast Company
Setup

Easy Bank Account
Opening

Structured
Workflow
Regional Headquarters License (RHQ)

in Saudi Arabia
A Regional Headquarter is currently defined as a unit of a multinational company established under the laws of Saudi Arabia. The RHQ license allows foreign companies to operate their regional headquarter in the Kingdom of Saudi Arabia and conduct a range of activities such as managing, supervising, and providing strategic direction to its branches, affiliates and subsidiaries in the MENA region.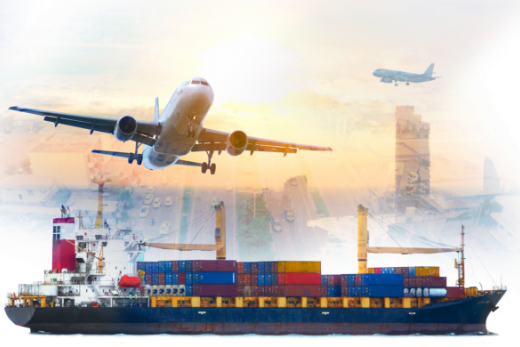 Transport Sector

in Saudi Arabia

at a Glance
Benefits of Regional Headquarters License in Saudi Arabia
There are several benefits of having a Regional Headquarters (RHQ) in Saudi Arabia, including:

Access to Saudi Market
Saudi Arabia is the largest economy in the Middle East and North Africa (MENA) region, with a population of over 35 million people.
Strategic Location
Saudi Arabia is a gateway to the Gulf Cooperation Council (GCC) countries and other MENA markets, making it an ideal location for companies looking to expand.

Favourable Business Environment
Saudi Arabia has been implementing economic and legal reforms to create a more favourable business environment, including the Vision 2030 plan to diversify the economy and increase foreign investment.

Tax Exemptions
Companies operating as an RHQ in Saudi Arabia may be eligible for certain tax exemptions and benefits, such as exemptions from customs duties and value-added tax (VAT) on imported goods.

Access to Government Contract
The Saudi government is the region's largest spender on infrastructure projects and offers various opportunities for companies to participate in these projects.
Special Economic Zone
The Saudi government has established several special economic zones that offer additional benefits and incentives for companies operating as an RHQ in the country.

Free Trade Agreements
Saudi Arabia has signed free trade agreements with countries like the United States, Canada, China, Singapore, and Turkey, providing

Infrastructure Development
The Saudi government is investing heavily in infrastructure development, including constructing new airports, ports, and railways, which can provide opportunities for companies in the engineering and construction sectors.
Regional Headquarters Licensing Requirements in Saudi Arabia
License to practice bus public transportation within cities
Regional Headquarters Licensing
License to practice other transport