Our local GRO specialist will handle your government processes with in-depth knowledge of local labour laws and regulations. We deal with government departments for your legal procedures related to visas, licenses, registration, attestations and many more. We stay compliant and ensure to meet deadlines helping you to avoid fines.
Government Relations Officer (GRO) Services in Saudi Arabia
What is a GRO in Saudi Arabia?
The role of the Government Relation Officer is to process and carry out all legal matters relating to visas, permits, licenses, and registration of employees, liaising with government departments and agencies in Saudi Arabia.
Benefits of Outsourcing GRO Services to Al Taasis
Our team offers a wide range of services to help companies handle government relations in Saudi Arabia, simplifying the complex legal and regulatory landscape.
Our services include assistance with obtaining licenses and permits, navigating regulations and compliance, and managing relationships with government officials and agencies. Our team of experts has a deep understanding of the local business environment and can help ensure that your company can operate smoothly and efficiently within the country.
We can provide you with a dedicated Government Relations Officer (GRO) who will act as a liaison between your company and the government and ensure that your company complies with all applicable laws and regulations.
Contact us today to learn more about how we can help you establish and manage your business in Saudi Arabia.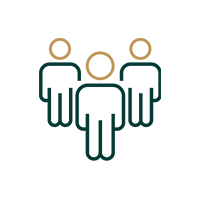 Access to Expertise
Al Taasis has in-depth knowledge and experience in the local regulations, laws, and practices of Saudi Arabia. By outsourcing GRO services to Al Taasis, you can benefit from our expertise in handling government processes efficiently.
Time-Saving
Outsourcing GRO services can save you time and resources, and you can focus on your core business operations. A reliable GRO service provider can handle tasks such as document preparation, processing, and filing, which can help reduce your team's workload and increase overall efficiency.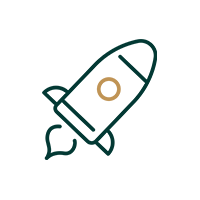 Risk Mitigation
We can help you reduce the risk of non-compliance with local regulations, thereby avoiding penalties and legal issues.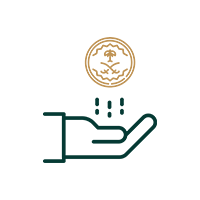 Flexible Pricing
Outsourcing GRO services allows you to customise your service package to your specific needs and scale your services up or down as needed.
Improved Business Performance
By outsourcing GRO services, you can improve your business performance by having a dedicated team focused on ensuring compliance with local regulations, enhancing your company's reputation, and reducing the risk of penalties or legal issues.
Outsource Your GRO Services to Al Taasis
We Ignite Growth and Sustain Trust.
Al Taasis is your business incorporation and on-the-ground corporate solutions specialist.
Our team strives to be dynamic, disruptive, and distinguished in the Gulf business industry.

Fast-Paced Company

Transparent Pricing
Bespoke Approach

Comprehensive Services
Setting Up Business in Saudi Arabia: All You Need to Know
We help you decide your entity structure and business activity and guide you about its specific requirements. We keep you well informed about the steps involved in your business setup process.
We facilitate you with your complete company setup process: getting your Investment License, documentation of the Memorandum of Association, issuance of Commercial Registration, opening files and General Director's Visa.
We assist you with your corporate bank account opening process and guide you through each stage.
We provide ongoing support in your post-business setup phase and help you comply with local laws and regulations.