Instant Business
License

Fast Company
Setup

Easy Bank Account
Opening

Structured
Workflow
Mining License

in Saudi Arabia
Mining activities in Saudi Arabia date back thousands of years, with the discovery of ancient mining sites in the country's western region. However, modern mining activities in the country began in the 1930s with the discovery of oil, which led to the development of the mining of other resources, such as gold and copper.
The development of the mining industry in Saudi Arabia is a crucial component of the Kingdom's efforts to achieve economic diversification, as outlined in the Saudi Vision 2030. With oil and gas, as well as petrochemicals, already established as major contributors to the economy, mining has the potential to become a significant third pillar of industrial growth.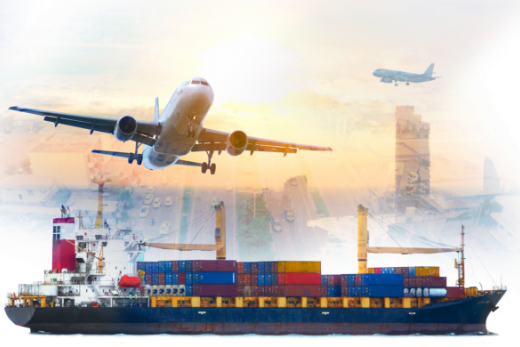 Transport Sector

in Saudi Arabia

at a Glance
Significance of the Mining Sector in Saudi Arabia
The Saudi government aims to facilitate the growth of the mining sector primarily through private sector investment to optimize its profitability in line with the goals of the Saudi Vision 2030.

Abundant Mineral Resources
Saudi Arabia is rich in mineral resources, including gold, copper, zinc, phosphate, bauxite, and iron ore. The Kingdom is estimated to have the largest oil reserves in the world, and the mining sector represents a potential opportunity for the Kingdom to monetize its abundant natural resources. The development of the mining sector is expected to drive economic growth in Saudi Arabia, particularly in regions that are less developed than urban centres.
Government Support
The Saudi Arabian government has been actively supporting the development of the mining sector to increase its contribution to the country's GDP from 1% to 10% by 2030. The government has established the Saudi Arabian Mining Company (Ma'aden) as the primary entity responsible for developing the sector.

Investment in Mining Sector
The government has invested heavily in the mining sector, with a reported $22.5 billion invested in the sector between 2011 and 2020. Much of this investment has gone towards the development of new mines, the expansion of existing mines, and the modernization of mining infrastructure and technologies.
Mining Licensing Requirements in Saudi Arabia
This license is provided to establishments that wish to practice mining activities in the Kingdom.
License to practice bus public transportation within cities
License to practice other transport