Instant Business
License

Fast Company
Setup

Easy Bank Account
Opening

Structured
Workflow
Commercial(Trade) License

in Saudi Arabia
Obtaining a commercial license is an essential step for any business looking to operate in Saudi Arabia. The license grants businesses the legal authority to conduct commercial activities within the country and provides various benefits, including access to government services, protection of intellectual property rights, and the ability to apply for tenders and contracts.
Please read our blog to learn about Import-Export Business in Saudi Arabia.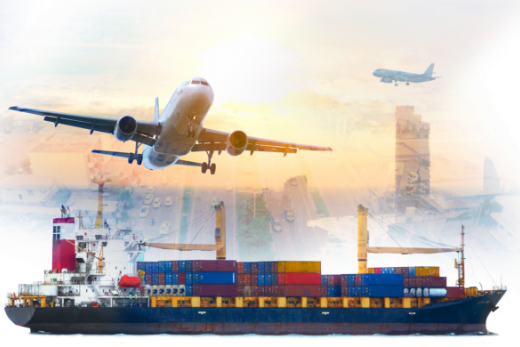 Trade Sector

in Saudi Arabia

at a Glance
Significance of Trade Sector in Saudi Arabia
The trade sector in Saudi Arabia presents a wealth of opportunities for businesses, making it an excellent destination for investment and growth.

Major Contributor to Saudi Economy
Saudi Arabia is the largest economy in the Middle East and North Africa (MENA), with well-developed infrastructure and abundant natural resources. The trade sector is a major contributor to the country's economy, with a strong focus on domestic and international trade.

Growing Population
With a young and growing population, the country presents a massive market for consumer goods, making it a great place for businesses to invest and grow.

Ideal Location for Trade
The country's strategic location provides easy access to other markets, a fast-growing region of over 424 million consumers, making it an ideal hub for regional trade. Saudi Arabia shares land borders with Iraq, Jordan, Kuwait, Oman, Qatar, the United Arab Emirates, and Yemen, while its coastal borders are shared with Bahrain, Egypt, Eritrea, Iran, and Sudan.
Strategically located at the crossroads of Europe, Africa and Asia, Saudi Arabia is the epicentre of global trade routes and the heart of a fast-growing region of over 424 million consumers.

Free Trade Agreements
The Kingdom has signed free trade agreements with:
The Greater Arab Free Trade Area (GAFTA)
The European Free Trade Association (EFTA)
Singapore
Commercial Licensing Requirements in Saudi Arabia
Realising the importance of commercial activities, the Kingdom facilitates foreign investors to perform activities in the Saudi market's wholesale trade and retail trade according to specific guidelines and conditions. With the support of Al Taasis, obtaining a commercial license can be a straightforward process, providing businesses with the legal authority to operate in the country and access to a range of benefits.
You have two options for the commercial license:
100% Foreign Commercial License
Commercial License with Saudi Shareholder