Import-Export Business in Saudi Arabia: Everything You Need to Know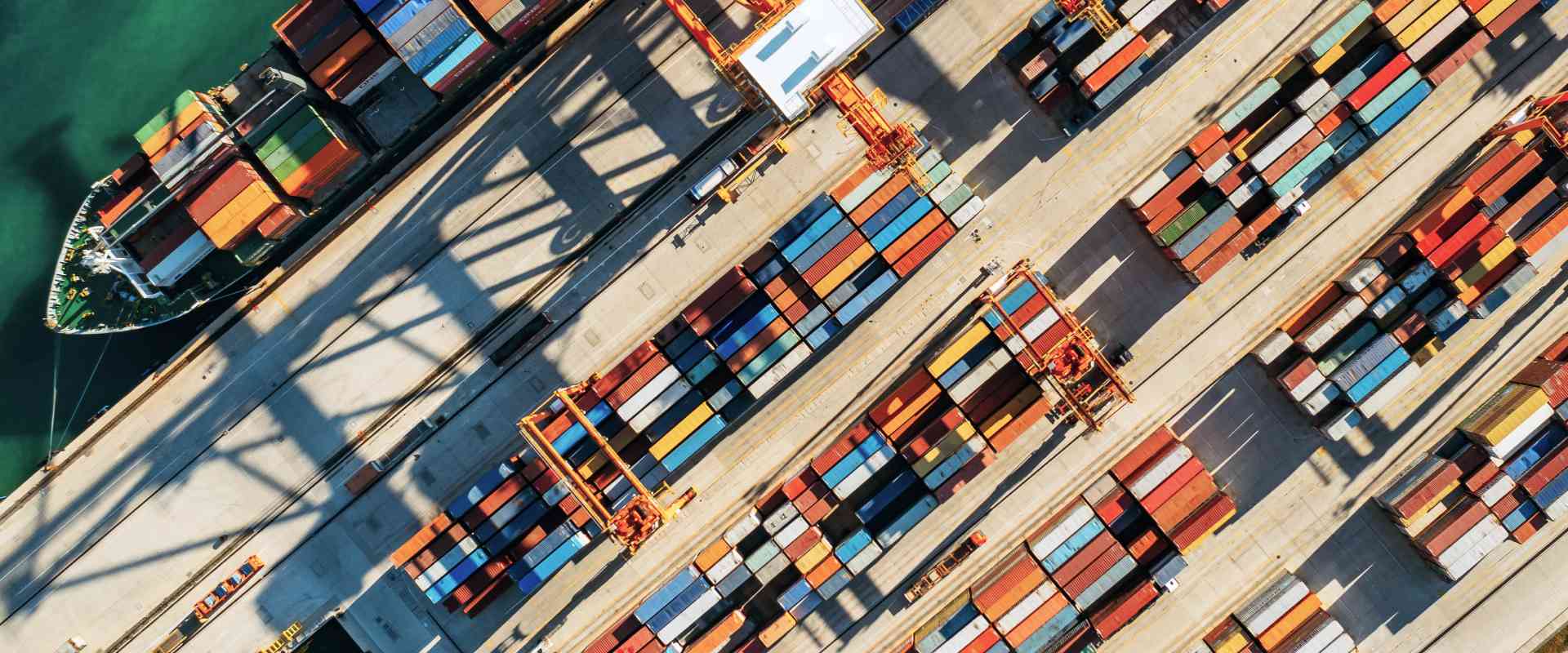 A well-planned entry to Saudi Arabia can ensure financial and reputational success for your business.
Considering the logistics, timing, and practicalities before entering an unknown market is crucial, as you can expect new challenges. Keep reading this blog to understand even the minutest details about the import-export in Saudi Arabia.
Saudi Arabia, an Ultimate Trade Destination
The import demand in the Gulf's largest economy, Saudi Arabia, is high due to its large population. The Kingdom is one of the world's largest oil and gas producing and exporting countries. The business-friendly environment of the Kingdom is an excellent attraction for businesses looking to invest and find new export markets. Foreign companies can get 100% ownership in the trading sector.
Saudi Strategic Location Conducive for Global Trade
Strategically located at the crossroads of Europe, Africa and Asia, Saudi Arabia is the epicentre of global trade routes and at the heart of a fast-growing region of over 424 million consumers. Saudi Arabia shares its borders with – Jordan, Iraq, Kuwait, Qatar, Bahrain, United Arab Emirates, Oman and Yemen by land and Bahrain, Egypt, Eritrea, Iran, and Sudan by sea.
With 13 ports on the Arabian Gulf and the Red Sea, the Kingdom facilitates 13 per cent of the global trade. The Saudi ports contribute to the access of 70% of imports and 95% of its exports through 291 docks.
Latest Trends in Saudi Import-Export
In May 2022, Saudi Arabia exported SAR144B and imported SAR51.8B, resulting in a positive trade balance of SAR92B. Between May 2021 and May 2022, the exports of Saudi Arabia increased by SAR61.6B (74.9%) from SAR82.2B to SAR144B, while imports increased by SAR7.35B (16.6%) from SAR44.4B to SAR51.8B.
Top Exports and Export Partners of Saudi Arabia (May 2022)
In May 2022, Saudi Arabia mainly exported to India, Japan, Korea, the United States, and Egypt. The top exports were:
Mineral Products
Chemical Products
Plastics and Rubbers
Metals
Transportation
Top Imports and Import Partners of Saudi Arabia (May 2022)
Saudi Arabia imported mainly from the United States, United Arab Emirates, India, Germany, and Switzerland. The top imports were:
Machines
Transportation
Chemical Products
Metals
Mineral Products
Saudi Arabia's Free Trade Agreements
Being the most significant free economic market in the Middle East and North Africa (MENA) region and part of the Gulf Cooperation Council, the Kingdom has free trade agreements with:
The Greater Arab Free Trade Area (GAFTA)
The European Free Trade Association (EFTA)
Singapore
How to Enter Saudi Trade Market
You can enter the Saudi Trade Market by selecting one of two options:
Partnerships
100% ownership
Commercial License with Saudi Shareholder
You will provide:
A copy of the commercial registration of the shareholding partner certified by the Saudi Embassy and a copy of the national identity, if one of the partners is a natural person holding the nationality of one of the GCC countries (in case his data is not registered in the ABSHAR system).
Financial statements of the last financial year of your company certified by the Saudi Embassy.
Required Documents to Import into Saudi Arabia
Importers are required to present the following documents before starting import:
A commercial invoice
A bill of lading
A certificate of origin
As an importer, you are also required to provide all the necessary documents depending on the nature of the imported goods, for example:
Obtaining an IECEE certificate for goods that require this certificate.
Registration of products with the concerned parties if necessary.
There are specific conditions that apply to each product you want to import. As an Importer, you are also required to complete (FASAH) clearing procedures by providing the necessary documents and completing the customs declaration form at least 48 hours prior to the arrival of the shipment at the port of entry. This clearance procedure allows you to track the shipment in Customs or before its arrival and get instant notifications.
Start Your Import-Export Business Compliantly with Al Taasis!
As an international business, you might cope with extra logistical problems, contractual issues, and paperwork. You might need guidance regarding standard commercial practices to clarify your responsibilities.
Al Taasis supports you at every step. We help you comply with Saudi Arabia's regulations and satisfy the Kingdom's standards. Incorporate your trading company with our fast and tailored services.
Contact us to know more about the prerequisites of your business journey.