Saudi Arabia, an Irresistible Attraction for Tourists and the Leading Business Hub for Investors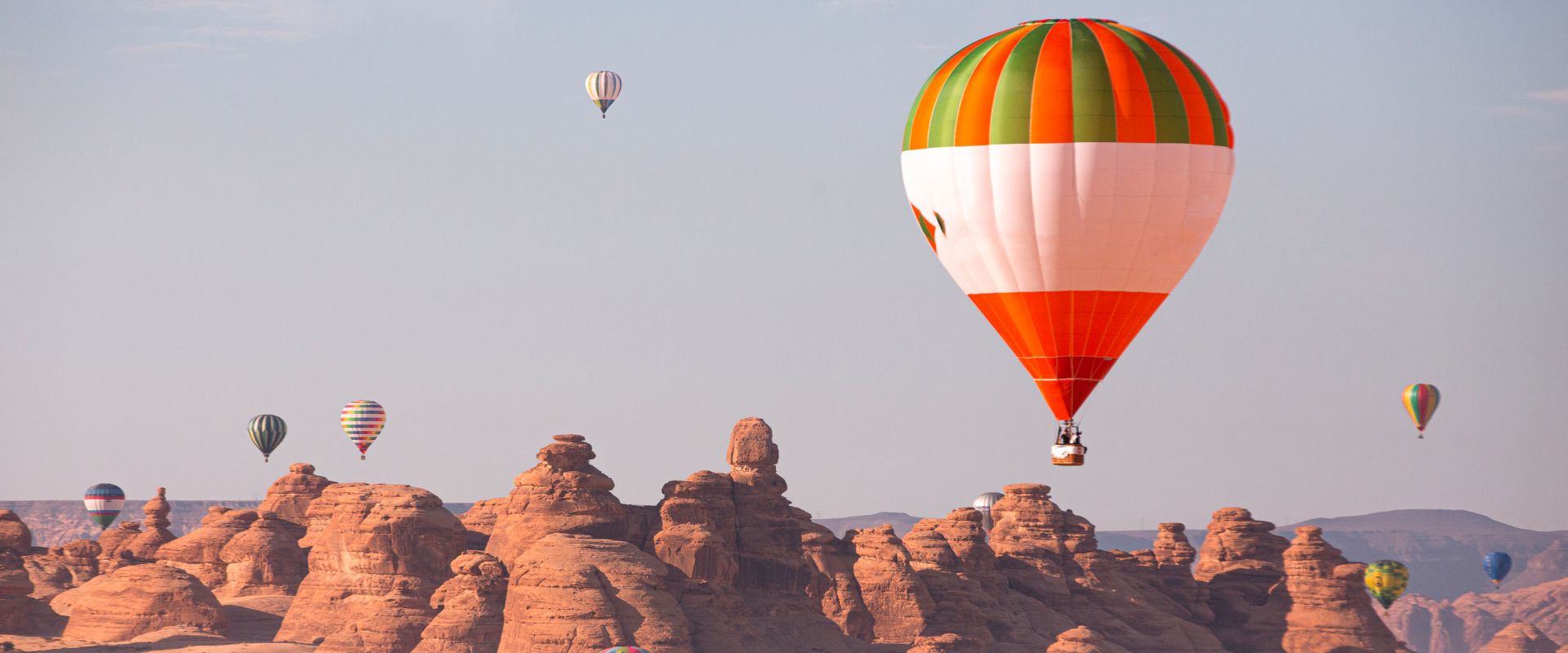 Saudi Arabia is the next bellwether of tourism in the Middle East. With the implementation of the new Tourism Law and Digital Tourism Strategy, tourism in the KSA will be a massive boost globally.
Saudi Arabia has taken the plunge to redefine its tourism goals in alignment with National Tourism Strategy and Vision 2030. The Saudi leadership has witnessed green shoots in the post-pandemic era by bringing together strategic steps and resources. The Kingdom is rightly looking forward to positioning itself as one of the top five global tourism industries by following the best international practices.
The Thriving Tourism Industry of Saudi Arabia
The Saudi Tourism Industry boasts a growth spurt as Saudi Arabia leaps ten places to rank 33rd in 2021 from 43rd in 2019 in the World Economic Forum's Travel and Tourism Development Index, recognised as the second highest climber globally. In the first quarter of 2022, visits were up 130% compared with the last quarter of 2019. The Kingdom aims to attract 100 million visitors and ensure the tourism sector contributes 10% of GDP by 2030.
New Tourism Law, a Silver Lining for Global Investors
The Kingdom of Saudi Arabia is a top echelon, maintaining the highest standards for tourists and businesses. The government has taken a commendable initiative by introducing an E-Visa for citizens from 49 eligible countries. Global investors deem the Kingdom's regulatory environment conducive for tourism business. One of the leading investment hooks is special licenses for new or experimental tourism and support from the Ministry. The One-stop-shop will offer streamlined licensing processes and procedures and elevate the quality of tourism services. Investors will hail the anticipated lucrative incentives and tax and customs regulations' flexibility.
Giga Projects for Unique Tourist Destinations in Saudi Arabia
The mesmerising and captivating tourist destinations are under development, including NEOM, a smart, innovative and sustainable city that will be an enthralling tourist destination. The Red Sea Project will be a great feast for tourists with beaches, mountains, and unrivalled leisure facilities. Al-Soudah is a luxury mountain tourist destination attracting Nature lovers. The cultural jewel of Saudi Arabia, the historic site Diriyah Gate is set to showcase the Kingdom's rich culture. The Amaala Project, Middle East Riviera, aims to construct 2,500 luxury hotel rooms by 2028 to enhance luxury tourism in the Kingdom. Qiddiya, an entertainment megaproject, will be the Kingdom's capital of Entertainment, Sports and Arts.
Take the Lead to Launch Your Tourism Company in Saudi Arabia
Al Taasis facilitates your business expansion to Saudi Arabia. We know the key target markets of your tourism business destination and your legal obligations. We offer tailored services for your tourism business with our local support system.