Expansion to Saudi Arabia: A Complete Business Setup Guide for Foreigners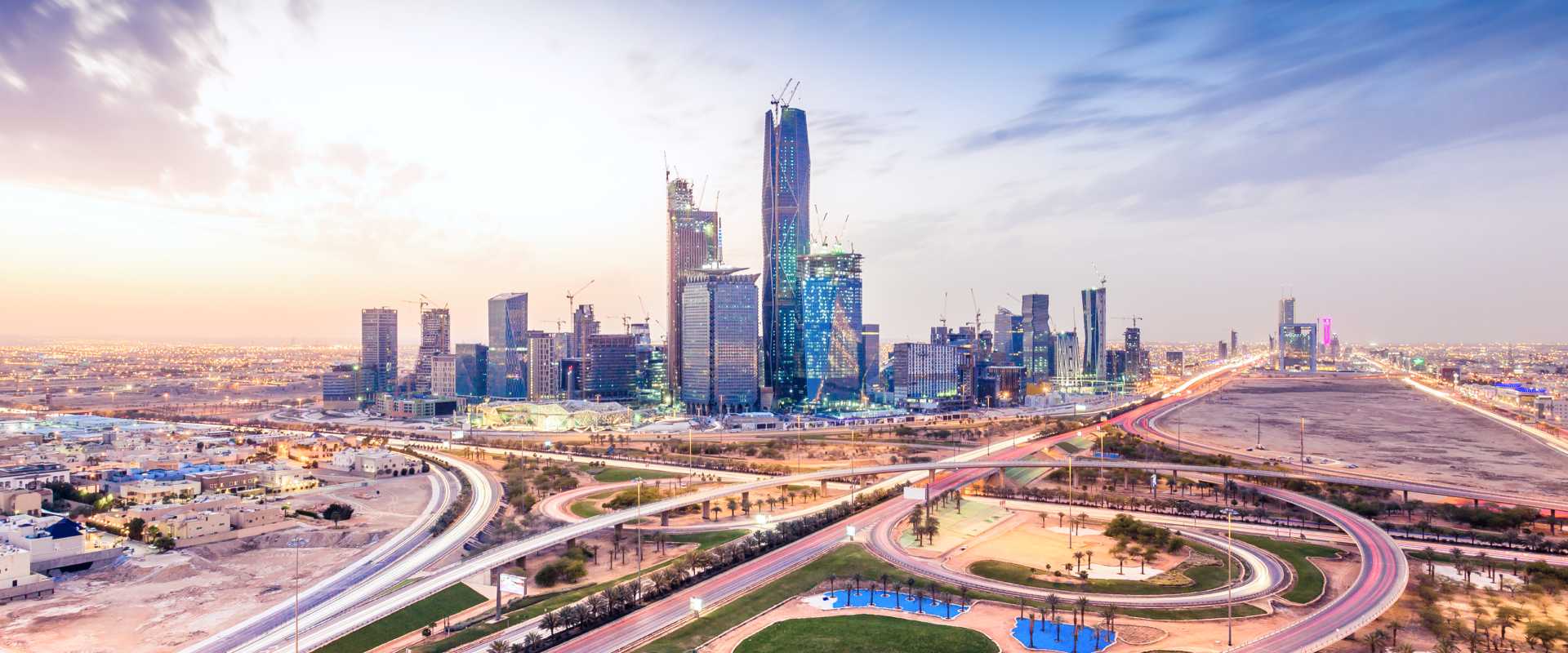 If you are planning to set up your business in Saudi Arabia, here is all the key information you need to know. We have compiled comprehensive, relevant, and up-to-date information on the requirements of expanding into Saudi Arabia for your ease.
Saudi Arabia, an Ideal Business Destination
Saudi Arabia has emerged as the King of the economy, showing the highest first-quarter GDP growth among G20 economies this year.
With its robust economy and fast-growing population, Saudi Arabia is an ideal epicenter for business ventures. The Kingdom's innovative agenda strengthens three pillars- a vibrant society, a thriving economy, and an ambitious nation. The Kingdom's strategic location is a gateway to export markets in Europe, Asia, and Africa, making it the investment powerhouse and hub connecting three continents.
What Attracts Foreigners to Invest in Saudi Arabia?
Saudi Arabia is a global attraction for foreign investors after the Saudi government's significant initiatives and massive reforms in policies to flourish businesses in the Kingdom. The Kingdom has focused on strengthening the private sector by introducing new investment law. Saudi Arabia appeals the foreign investors by offering 100% ownership of a Saudi-registered company, ease of processing business licenses, online renewal of investment licenses and competitive neutrality for both public and private investors. Some of the key attractions are:
100% foreign ownership
Financial incentives
Highly diversified economy
Hyper-modern infrastructure
A world-class financial centre
Stable and secure governance
Business-friendly climate
A transparent regulatory environment
Promising Investment Sectors for Foreigners in Saudi Arabia
Saudi Arabia has become an attraction for investors offering a broad spectrum of sectors, enabling them to grow and expand regionally and internationally. Saudi business sectors are offering immense success and growth possibilities. Following are some lucrative sectors for doing business in Saudi Arabia:
Chemicals
Energy
Industrial and Manufacturing
Healthcare and Life Sciences
Pharma and Biotech
Transport and Logistics
Tourism and Quality of Life
Real Estate
Aerospace and Defense
Human Capital Innovation
Information and Communication Technology
Financial Services
Negative List for Foreign Direct Investment
According to the Ministry of Investment Services Manual, foreigners cannot invest in the following sectors:
Oil exploration, drilling, and production
Goods and services catering to military sectors
Private security and investigative services
Real estate investment in Makah and Medina
Guidance services and tourist orientation related to Hajj
Recruitment services
Hunting and fishing of marine resources
Types of Companies Foreigners can Open in Saudi Arabia
Choosing a suitable corporate entity is decisive in your business setup plan. Five forms of companies are available for businesses in Saudi Arabia. Among these, a limited liability company is the preferred choice of foreign investors who want to set up business in Saudi Arabia because an LLC company can also be set up in other countries.
Limited Liability Company
Limited Liability One-person Company
Joint Stock Company
Foreign Company Branch
Solidarity Professional Company
Company Formation in Saudi Arabia through MISA
What is MISA?
The Ministry of Investment of Saudi Arabia (MISA) facilitates access to business opportunities and supports businesses throughout their investment journey through its network of business centres across Saudi Arabia. Being partners with local and global businesses of all scales and sizes, MISA simplifies and streamlines the investment process in the Kingdom. All licenses are issued based on the principle of fair and equal treatment, allowing international investors to enjoy the same rights and obligations as local investors.
Legal Process for Company Formation in Saudi Arabia
With the policy reforms and privatisation initiatives, Saudi Arabia strives to make the company setup process easier and more convenient. You can expect to complete company registration in Saudi Arabia and carry out business activities within six to nine months.
Steps for Company Formation in Saudi Arabia
We understand that company formation seems to be a complex process to you, especially when it is a foreign land. We, as your facilitators, undertake the responsibility of setting up your valuable business in Saudi Arabia. We simplify the incorporation process with our structured approach and standardised services.
Pre-Incorporation Phase
1. Select the type of legal entity
2. Choose a unique company name
3. Prepare the following documents for notarisation and legalisation of your parent company's documents in Saudi Arabia.
Memorandum & Articles of Association of Parent Company
Business License
Certificate of Incorporation
Board Resolution
Power of Attorney
Incorporation Phase
Company Name Registration
Obtaining MISA License
Review and Approval of Entity Documents
Notarisation of Articles of Association
Commercial Registration
Registration with Chamber of Commerce (CoC)
Registration with the Ministry of Human Resources and Social Development
Registration with General Organization for Social Insurance (GOSI)
National Address Registration
Opening Corporate Bank Account
Registration with the General Authority for Zakat, Tax, and Customs Authority​ (ZATCA)
Documents Required for Company Formation in Saudi Arabia
Investment license application form
Notarised board resolution with partners' names and share of each partner's capital
Audited financials for the last 3 years
Articles of Association
Passport copies of the shareholders
Proof of ID and proof of address of directors and shareholders
The Ministry of Saudi Arabia's approval to start business activity
Attested copy of the Power of Attorney
Why Al Taasis is the Perfect Choice for Your Business Setup in Saudi Arabia
We boast industry-leading expertise in Saudi company formation, offering a one-stop-shop service for business setup, trade license and visa issuance. Our experience and local insight ensure you accomplish your business endeavours through a straightforward and well-structured process.
We help you to establish a legal entity quickly and compliantly in Saudi Arabia. With an intimate understanding of the Saudi marketplace, our team works alongside government departments to handle the incorporation process. Through each stage of your company formation process, we ensure that you are moving in the right direction toward long-term growth and success.