Saudization: Stay Green on Nitaqat System with Al Taasis
Saudization
Nitaqat program
HRSD Services for Each Nitaqat Range
The Nitaqat Red Range
Factors Determining Nitaqat Status
Benefits of Saudization for Foreign-Owned Companies
Al Taasis is Your Forever Business Partner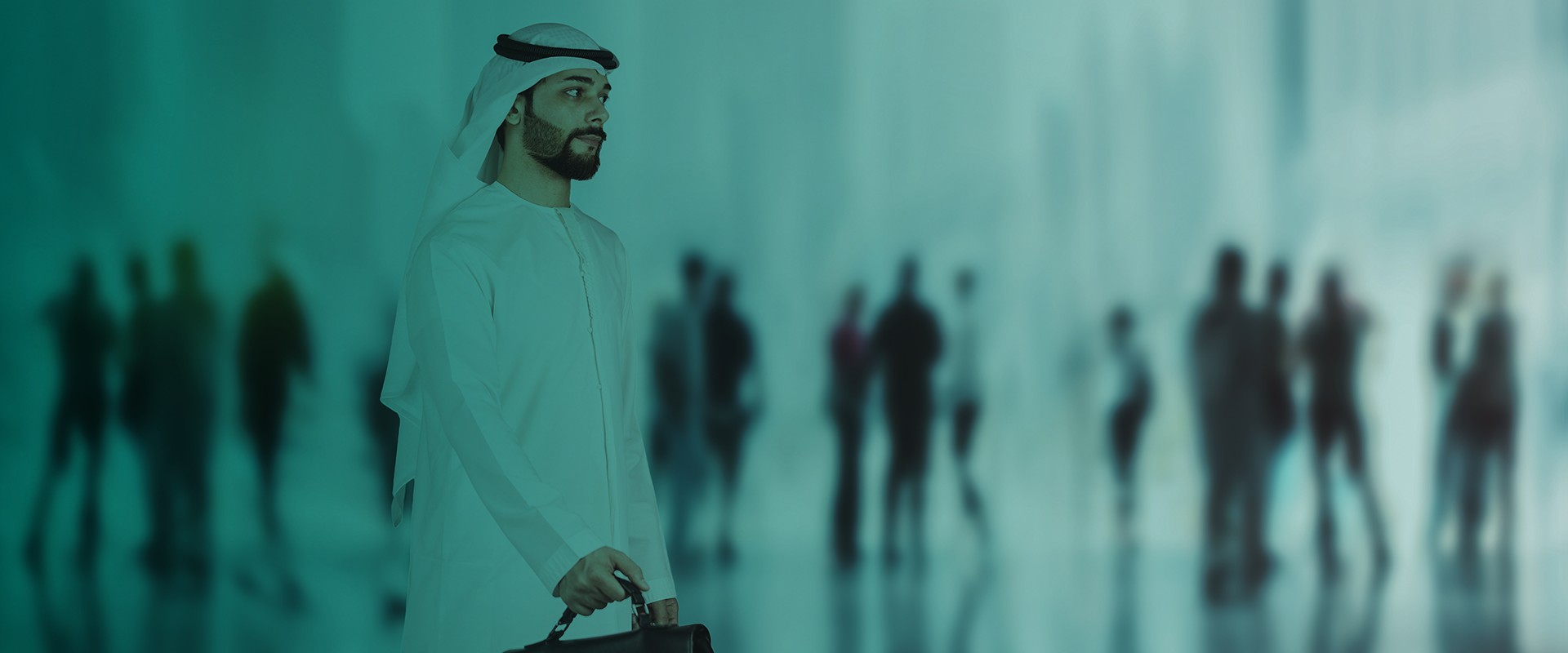 Al Taasis understands Saudi local laws and regulations for setting up and running businesses compliantly in the Kingdom. This blog will take you through Saudization and Nitaqat system in Saudi Arabia.
Saudization or Saudi Nationalization Scheme
The Kingdom initiated Saudization or workforce nationalization in 2011, and the Ministry of Human Resources and Social Development of Saudi Arabia implemented the policy of Saudisation to encourage the employment of skilled and qualified Saudi nationals. In alignment with the Saudi national employment scheme, private-sector companies in the Kingdom are required to hire a certain number of Saudi nationals. The Saudisation percentage varies from sector to sector.
Start your company with Al Taasis to get thorough guidance about the sector-specific requirements for hiring Saudi nationals.
Nitaqat Program
Nitaqat is an Arabic word that means ranges. The Nitaqat rating system was introduced to ensure the private sector's compliance with the nationalization program. The purpose of the Nitaqat rating system is to maintain Saudization and decrease the unemployment rate of nationals in the Kingdom.
Under the Nitaqat rating system, private companies are ranked in colour-coded categories according to the number of Saudi employees: Platinum, High Green, Medium Green, Low Green and Red.
HRSD Services for Each Nitaqat Range
HRSD: Ministry of Human Resources and Social Development
| HRSD Services | Platinum Range | High Green Range | Medium Green Range | Low Green Range |
| --- | --- | --- | --- | --- |
| Receiving applications for visa balance for available occupations | ✔ | ✔ | ✔ | ✖ |
| Transfer of occupations of expatriate employees to other available occupations | ✔ | ✔ | ✔ | ✔ |
| Renewal of the work permits of expatriate employees | ✔ | ✔ | ✔ | ✔ |
| Transfer of services of expatriate employees from any range | ✔ | ✔ | ✔ | ✔ |
| Compensatory visa for employees with left permanently status | ✔ | ✔ | ✔ | ✔ |
| Instant calculation in the Nitaqat program | ✔ | ✔ | ✔ | ✔ |
What does the Nitaqat Red Range Indicate?
The entity falling in the red range is ineligible for changing occupations of its foreign employees, and their services are non-transferable.
The entity cannot apply for new visas or get work permits for new foreign employees.
The entity is prohibited from renewing of work permits of its existing foreign employees.
The entity is restricted from opening its new branch or a new firm.
The lower-ranking entities are penalized, and their restrictions are only lifted if they improve their Saudization level.
But, with Al Taasis, you need not worry! We can help you improve and maintain your Saudization level with skilled Saudi national employees. Outsource your employee management to Al Taasis.
Factors Determining Nitaqat Status
The number of required Saudi employees in an entity depends upon the industry and business activity. Companies with over six employees are required to hire a specific percentage of Saudi locals. If the number of employees is less than 6, companies have an exemption from the rating system, but they must hire one Saudi local.
The Nitaqat status of an entity depends on the following factors:
An entity is classified on the basis of its registered business activities.
An entity size is decided by the total number of employees working there.
The number of Saudi national employees in an entity indicates the percentage of Saudization.
Entity Size Classification
| Number of Employees | Entity Size |
| --- | --- |
| 0-5 employees | A small entity under category (A) |
| 6-49 employees | A small entity under category (B) |
| 50-99 employees | A medium entity under category (A) |
| 100-199 employees | A medium entity under category (B) |
| 200-499 employees | A medium entity under category (C) |
| 500-2999 employees | Large entity |
| More than 3000 employees | Mega entity |
Benefits of Saudization for Foreign-owned Companies
By hiring the right Saudi employees and investing in their training to improve their skills, your company will get a better workforce, and their engagement with your business will increase.
As per your company's Nitaqat status, your company will be eligible to access various services provided by the Ministry of Labour. Contact us to learn more.
The Nitaqat status of a company is beneficial for business growth and networking.
With the badge of trust, your employees feel secure, and your clients and stakeholders trust you more.
The employees' visas, work permits, renewals and all immigration-related processes will be fast and hassle-free.
Al Taasis is Your Forever Business Partner
Before incorporating your company in Saudi Arabia, you must be aware of the Saudization level required for your company and follow a strategy to avoid compliance issues in the Kingdom. You must review the Saudization plan for your company annually and revise the strategy to maintain the Nitaqat green status.
Al Taasis can help you understand Saudization requirements for your specific business activity and assist you with hiring talented Saudi nationals. With us, your company status will stay in the green zone, and you can focus on your business growth.
Contact us to know more about the prerequisites of your business journey.