Start Your Food Business in Saudi Arabia with Al Taasis
Overview
Is Food a Profitable Business in Saudi Arabia?
Writing a Business Plan for Your Restaurant
Legal Requirements for Setting up Food Business
Staff Recruitment for Restaurant
Al Taasis is Your Forever Business Partner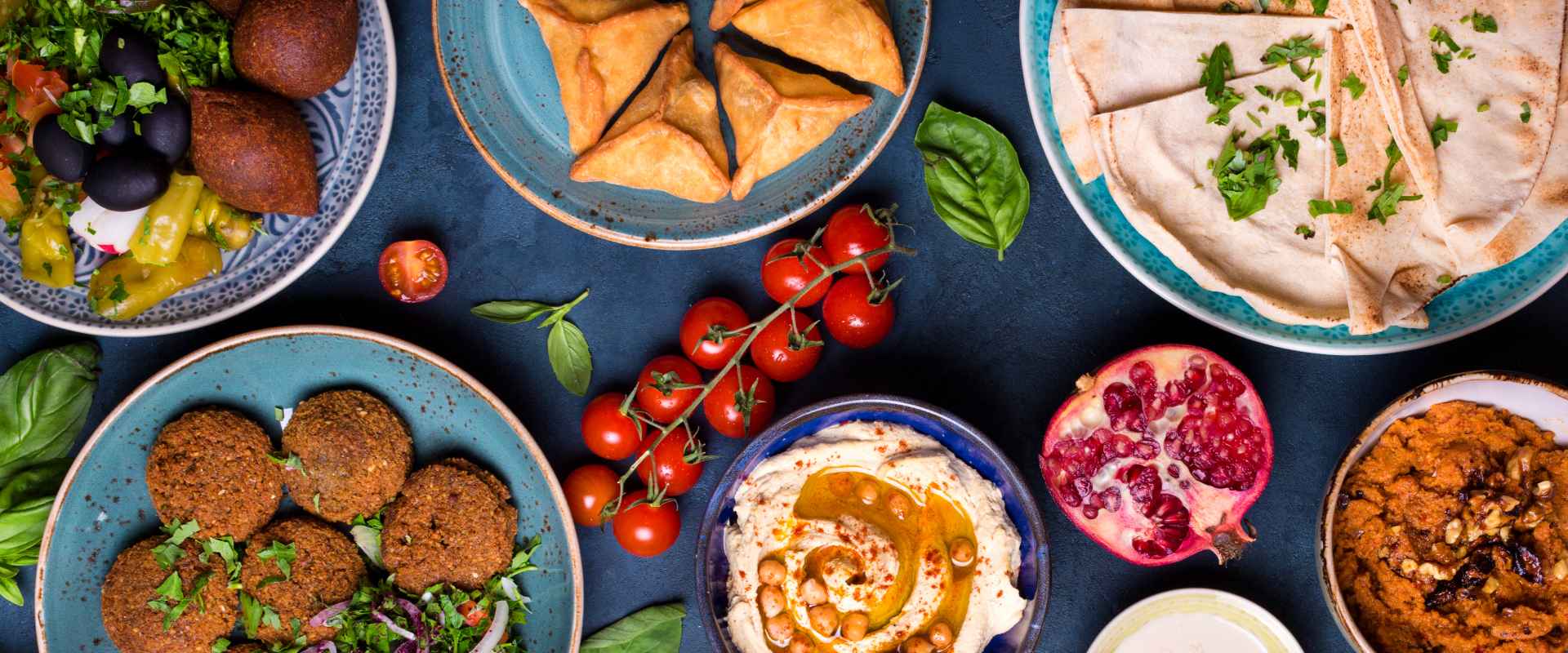 Launching a successful food business from scratch in Saudi Arabia requires careful planning, hard work and prior knowledge of the Saudi business landscape. Setting up with the right business partner can make it one of the most rewarding businesses in the Kingdom.
Overview
Starting a food business depends on a good business plan, understanding the market, selecting the right location, hiring experienced staff, obtaining permits and licenses, managing inventory and supplies, creating an atmosphere that appeals to customers, marketing your business and more. It can be a tremendous task despite having previous experience!
Even if you have planned everything well, there are still lots of legal processes and local laws in Saudi Arabia, and you will need to make decisions wisely.
Al Taasis keeps you stress-free by taking responsibility for your business setup. With proper planning and execution, you can start a successful food business in Saudi Arabia
This blog will explain what to know and expect at each step of setting up your business in Saudi Arabia.
Is food a Profitable Business in Saudi Arabia?
The food business is one of the top businesses in Saudi Arabia as it is the largest consumer market in the Middle East. Saudi Arabia and the United Arab Emirates represent 90% of the drink and food sector in the Gulf Cooperation Council district.
The Saudi Arabia food service market is projected to grow from $14.16 billion in 2022 to $30.47 billion by 2029, at a CAGR of 11.57% in the forecast period.
Due to outgrowing tourism and social media influence, Saudi Arabia has transformed its socio-cultural practices. A rising culture of dining out at cafes, restaurants, fast-food chains or other food services has expanded the food industry business in Saudi Arabia.
Adoption of western food trends
The increasing number of food malls and food courts
Expansion of international brands and food chains
Writing a Business Plan for Your Restaurant
Starting a restaurant in Saudi Arabia means entering a highly competitive space. So how will you stand out and build a business that will grow?
The most popular restaurants in Saudi Arabia are Middle Eastern, Indian, Italian, Lebanese and Asian. In case one of these is not your speciality, no worries! Food trends are rising, and the Saudi food market welcomes international cuisine.
Your restaurant business can grow fast by designing a stunning venue, creating menus and offering delicious dishes. To do it rightly and ensure compliance with Saudi laws and regulations, you need a trusted business partner, Al Taasis.
Write a great business plan and strategy by asking yourself the following questions:
Niche: Will you open a fast-food shop, start a food truck, or open a café or restaurant?
Cuisine: Which food will be the right choice to serve in Saudi Arabia? What food need will you fill?
Target Market: Who will be your potential customers? What style of food and service does interest them?
Competitors: Which restaurants are already serving the market? How can you be different from them?
Location: Which location will help you get more customers?
Resources: What will be the expenses and cost for the complete setup?
Styling: Will it be a quick service, casual or fine dining experience? How will your choice of venue, décor and setting create the atmosphere you want?
Staffing: How will you hire the head chef and other staff that would fit your requirement
The Service Style: Will customers order and get the food, or will you provide waiter service?
Marketing Strategy: How will you promote your business? Which social platforms can you use?
The Legal Requirements to Open a Restaurant in Saudi Arabia
After writing your business plan, the next step is understanding the legal requirements to launch your business in Saudi Arabia. No matter how much you read or what research you do, you might feel overwhelmed with the bulk of information. For successful incorporation and practical business solutions, you can only rely on Al Taasis!
Here is a quick review of the steps involved in your incorporation process.
Selecting the legal structure of your business
Restaurant Name Registration
Obtaining an Investment License from the Ministry of Investment Saudi Arabia (MISA)
Registration with the Ministry of Commerce Saudi Arabia (MCI)
Getting approvals, licenses and permits from the concerned government entities
Assistance to open a corporate bank account
You must comply with health and safety standards in Saudi Arabia. Learn about the licenses and permits you require and hygiene and food safety regulations.
Book a free consultation now, so we can guide you through the processes and the required documents.
Staff Recruitment for Your Restaurant
You are required to hire a certain number of local employees in Saudi Arabia. Please read our blog to understand Saudization and the Nitaqat system in Saudi Arabia. Saudization: Stay Green on Nitaqat System with Al Taasis
The skilled and experienced staff can make your business successful. We can help you hire talented employees and manage their documentation, visas, work permits, medical insurance, payroll, etc.
Focus on your core food business and outsource your employee management to Al Taasis.
Tips to Successfully Run Your Restaurant Business
After setting up your food business, you need to work hard to win customers. Here are some marketing tips from Al Taasis:
Arrange a launch party and invite restaurant critics and media persons
Build partnerships with other local businesses
Promotional offers for your customer
Connect with social media influencers
Send a monthly email newsletter highlighting specials from the menu and offers
Al Taasis is Your Forever Business Partner
From choosing the location of your restaurant to designing your menu, there is plenty to think about to make your new venture prosper. Focus on developing your strategy, and leave the rest to us!
We will help you build a successful food business, manage your staff, and extend our support to ensure your continued growth.
Contact us to know more about the prerequisites of your business journey.